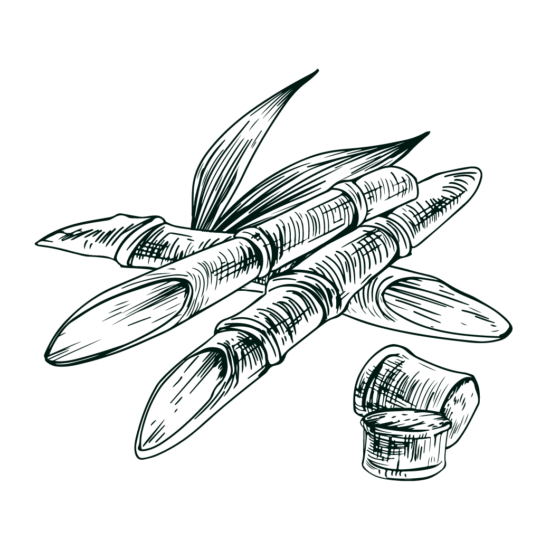 From distillation to barrel ageing
First stop for young, white rums: an exceptional ageing process in oak barrels.
 
Our island is just as beautiful as it is intense, its tropical climate representing both a real advantage and a real challenge for rum ageing. The angel's share, a natural evaporation that is necessary when barrel ageing rum, is significant on Reunion Island. The ageing process is accelerated. Our cellar is built to follow the temperature changes throughout the seasons, but it does not experience sudden changes due to the weather.
 
We have also worked to design specifically adapted barrels that allow us perfect mastery of the ageing process. Created from French oak and selected for their fine grains, Isautier House barrels are treated with long, slow, light to medium heat. Ageing in these exceptional new barrels is what transforms our rums and gives them their Isautier signature.

The ageing process lasts 6 to 14 months in new barrels for dark rums, like Barrik. After several months, rums of other vintages are transferred into "red" barrels (barrels that have already served to age other vintages) when our Cellar Master judges that a perfect balance of aromas has been attained.
A long ageing process
Red barrel ageing will then last several years.

At 7 years, the flavour of the sugar cane is still present. The rum thus maintains something of a surprisingly young characteristic, marked by fruity notes that have been refined by age.
 
After 10 years of ageing, other flavours awaken: notes of iodine reveal themselves, the fruity aromas mellow and touches of nuts and spices appear. We push the limits of excellence by making our most remarkable lots wait yet a few more years… these are the lots that find their way into the bottles of our most precious old rum: Louis and Charles.
Our range of old rums
Each of our old rums reveals its own character and aromatic profile, and the duration of the ageing process is no coincidence. It is determined by our desire to offer you a diverse yet complimentary range for a unique sensory experience.