Your bottle of 
Arrangé Banana Flambé
 is thoroughly chilled. The bottle is covered in frost, promising the optimal tasting experience… the perfect finish to your dinner tonight.  As your menu takes shape, one question presents itself: which dessert would smoothly transition to an after-dinner Arrangé Banana Flambé drink? Here, we'll give you our best dessert recommendations to pair with our iconic rum.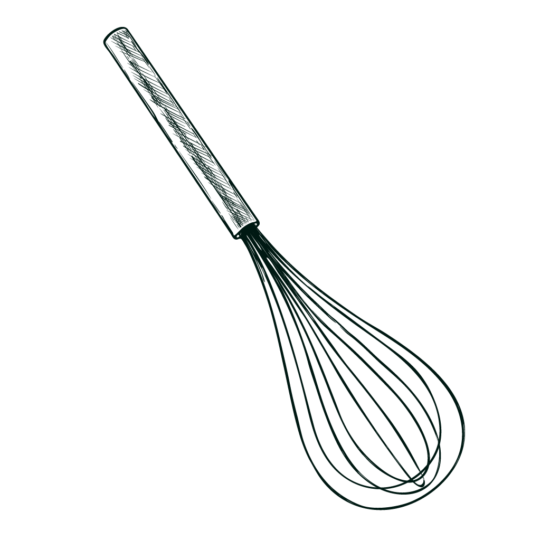 Cheesecake and gingerbread inspired trifle
Let's satisfy your sweet tooth with a rich recipe, for which we owe thanks to the English. The trifle is a layered dessert traditionally made with pastry cream, sponge cake and whipped cream. To lead out tastebuds into the Arrangé Banana Flambé, we propose a recipe with notes of ginger. To serve a dozen guests:
 
· 450 g cream cheese (Philadelphia or Saint-Morêt, for example)
· 50 g powdered sugar
· 1 teaspoon ground ginger
· 1 teaspoon ground cinnamon
· 2 Tablespoon molasses
· 3 Tablespoon milk
· 550 g whipped cream
· 400 g Spéculoos biscuits
· 20 cl caramel
 
In a large bowl, beat the cream cheese and sugar until smooth. Add the ginger, cinnamon, molasses and milk and mix again. 
In a trifle dish (or another tall dish), coarsely crush 1/3 of the biscuits. Cover with half of the cream cheese preparation, then add half of the caramel, then half of the whipped cream. Add another layer in this order, starting with the biscuits and ending with the whipped cream.
Place your trifle in the refrigerator for at least 4 hours, ideally allowing it to chill overnight. When ready to serve, decorate the top with the remaining biscuits. 
 
Did someone say delicious?
Recipe inspired by Live, Love and Sugar blog.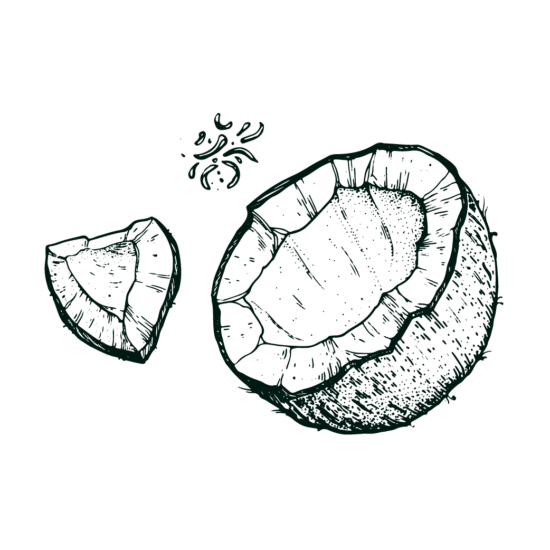 Coconut mousse
Let's move on to a lighter, more exotic recipe. Here, the coconut will serve as a smooth and delicate prelude in the form of a fragrant and surprising mousse. Here are the steps to follow to fill 4 ramequins: 
 
· 4 gelatine sheets
· 40 cl coconut milk
· 50 cl milk
· 4 eggs
· 100 g sugar
· 20 cl liquid crème fraîche
 
Place the gelatine sheets in a bowl of cold water. Separate the eggs and set the whites to the side. Beat the yolks with sugar. Bring the milk and coconut milk to a boil, then lower the heat before adding the mixture of egg yolks and sugar. Let this custard thicken, stirring constantly. Add the drained gelatine leaves and allow to cool.
Add a pinch of sugar to the crème fraîche and whisk into a whipped cream, then add it to the chilled custard. Do the same with the egg whites, folding them gently into the mixture. 
Divide the mousse into the ramekins and place them in the refrigerator for a few hours.
A delightful dessert! 
Recipe inspired by Cuisine de Mémé Moniq
Chocolate fondant with a chestnut cream
The final recipe of this article had to be a tribute to chocolate, considering its famous association with bananas. This dessert is delicious, creamy, and (the icing on the cake) easy to prepare. To create this chocolate fondant with a chestnut cream, you will need:
 
· 500 g chestnut cream
· 3 eggs
· 100 g butter
· 100 g dark chocolate
· 1 pinch of salt
 
Preheat the oven to 150°C.
Melt the chocolate and butter in a double boiler. In a bowl, add then chestnut cream, then the chocolate and butter mixture. Add a pinch of salt and mix. Finish by adding the eggs, then beat until you've achieved a smooth batter. 
Pour the mixture into a cake tin lined with parchment paper and bake for approximately 50 minutes. A knife blade should not come out completely clean when inserted.
Now all you have to do is choose which one of these dessert ideas to serve with an Arrangé Banana Flambé digestif. All three will leave your guests with a palate that will perfectly match the round, caramelised notes of our signature rum. 
Find us on Facebook and Instagram to discuss your favourite dessert ideas to pair with your Arrangé Banana Flambé tasting. 
 
DRINK ISAUTIER RESPONSIBLY.